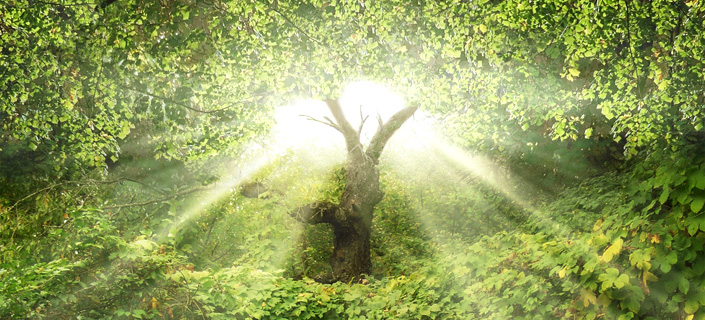 The Eden Purpose
Our country was founded on Judeo/Christian faiths that believed our world was beautifully and intelligently created for connection between God, man and the planet.  According to these faiths, God originally intended for all things to collaborate in synergy. The only purpose given for over 2000 years was for us to "be fruitful, multiply and rule well all of the earth and its inhabitants."
Our country's Native American heritage has similar values of living in physical and spiritual communion with respect for the land, love of every form of life … human and non-human, harmony between humans, harmony between humans and nature, where everything on earth is loved and revered.
A "fruitful" way of life is organic in its origin, springing from unity with others, empowered with freedom to uniquely express itself synergistically until it profits, not only for itself, but for the good of others. It is empowered and nurtured, yielding far more than it consumes.
A "multiplying" way of life grows geometrically, not by addition or subtraction, but residually building upon itself and others, without re-inventing the wheel, where the least amount of energy produces the greatest output of momentum.
A "ruling well" way of life involves intentionality where we don't allow how we act and react to be determined by the actions and reactions of others, but purposely choose to pursue a path and plan which takes into account what is inherently best for everyone, where everyone wins in harmony. It involves protection from those who would steal, kill and destroy, rather than create, build and benefit all.